Robot Protective Covering
Industrial Robotics System Protection Solution Project
Rolling is a technical industry providing industrial robot protection solution system. Personalize protection projects are provided depend on individual producing system, condition and protective needs.
Mainly Feature of Robotics Protective Covering from Rolling Automation
Resist Static Electricity and Flame: Avoid amount of static electricity during production, prevent safety accident such as burning, exploring caused from static electricity overstock.
Dust Isolated, Oil Resist: Prevent paint or dust gathering and dropping on the robots, raise efficiency of painting robot.
Well Flexibility: Professional sprayer robot special design of flexible movable site and expansion site, avoid that robot tearing protective covering while multi-angle turning.
Removable, convenient installation design, able to remove for mainteinance anytime, especially for robot that needs regularly debugging and mainteinance, furthest saving cost of human resources.
Dust Proof Abrasion Resistance Protection Covering
Effective Protection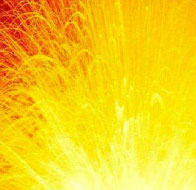 High Temperature Molecular
Steam Proof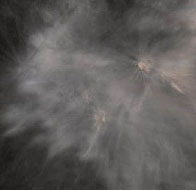 Dust and Dirt Proof
Floating Tiny Objects Proof
Dust Proof Abrasion Resistance Protection Covering: This product is more widely used, mainly effectively prevent from dust, steam, dirt, floating things entering robot body, affect normal running; at the same time, the time and cost of manual cleaning can be saved.
Applied Industry
Foodstuff and Beverage Manufacture
IT Electronic Industry
Composite Material Industry
Water Proof and Acid proof Protection Covering Effective Defense
Design Details
Two-Part Form Design Make Robot Free of Movement
Body, Conduit Pipe, Joint, Foundation Whole Protection
Motor Heat Dissipation Design, Convenient Organ Structure for 3 Axis Movement
Tight Sealed Design Prevent Water Molecules Permeation
Specially Made Construction Details Support 360 Degrees Waterproof.
High Density Waterproof Material with water proof seaming technology.
Effective Protection
Acid Proof
Steam Proof
Dirt and Dust Proof
Corrosion Proof
Applied Industry
Automobile Industry
Automative Components and Parts
IT Electronic Industry
Foodstuff and Beverage Manufacture
Chemical Industry
Rubber and Plastics Industry